City of Mitcham candidate profiles - Gault Ward
Profiles for each of the seven candidates are in the same order as their names appear on the ballot paper. This information has been provided by the candidates and neither the Returning Officer nor the City of Mitcham take responsibility or bear liability for the content contained within.
---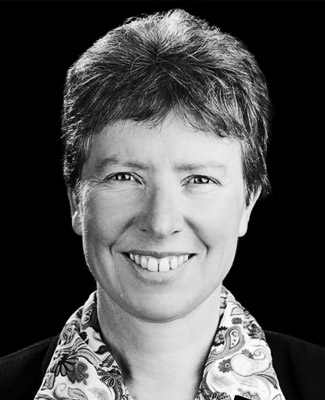 SCOTT, Janet


Janet is a passionate advocate for our area. She knows our councillors, staff, and their systems and is ready to work for you now. In 2007 she moved to Colonel Light Gardens because she loves the suburb's heritage, harmony and beauty. Janet supports reduced debt, improved sustainable financial and environmental management. Janet wants better maintenance of all parks and reserves, including installing drinking water stations, better seating, and shade trees. The Mitcham AFA Bowling Club grounds should be restored to lawns and gardens. Janet listens to residents on regular walks around our area. She supports the Protect Our Heritage campaigns to fix the new planning system. She is an IT Consultant who lives and works in our ward. She is a keen gardener and dog trainer. Facebook @janetscottgault Email: janet.scott@internode.on.net to contact. Vote 1 for Scott, Janet for a fair go for our area.
Contact details: 0411 379 410
---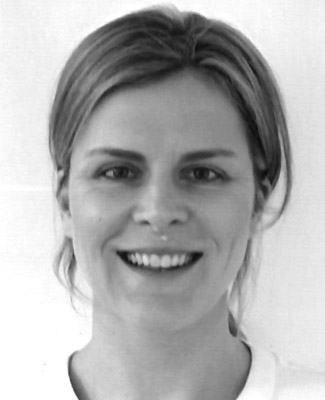 TREWARTHA, Ali


Ali is a local Mitcham lass who has been a High School Teacher for the best part of a decade. Prior to teaching Ali worked in Local Government where she was responsible for community development and engagement working with youth, retirees and the socio-disadvantaged. Ali has a Bachelor of Social Science (psychology major), a Graduate Diploma in Teaching, is undertaking a Graduate Certificate in Catholic Education and is currently attending a Women's leadership Conference on a scholarship. As an aside, Ali is an accomplished 'athlete' having played basketball in the USA in her early years and more recently a winner of the 400m Stawell Gift (though admittedly not as quick as Cathy Freeman when she won it in 1996!) and remains devoted to her local athletics team, including mentoring the junior athletes. Her daughter Holly's first word was 'run' so exercise and motivation is clearly 'in the blood'.
Contact details: 0421 809 137
---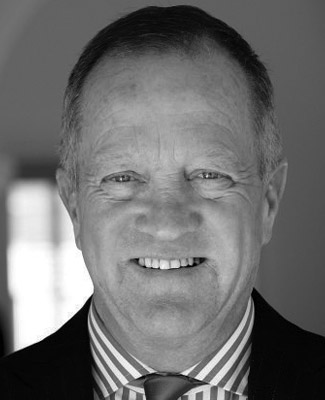 GRIFFIN, Mark Anthony


If elected I am a resolute advocate for rate capping and working within Mitchams current income stream. With no new multi million dollar loans .Responsible future budgeting .Reducing debt not core essential services. Working effectively yet creatively together getting more achieved within our means. With the pending community land management plan I strongly support formal and informal sporting clubs and schools that use council reserves and ovals and they all should be encouraged and supported with long term leases ensuring security in tenure. Enabling schools and clubs to invest in their infrastructure long term. Turning disused council reserves into tree nurseries for future tree replacement programmes enabling mature specimens to be planted as required. Good street trees under pin property value and the environment. These are but a few of many issues that need addressing ,as councillor I will respond and support all residents of Gault.
Contact details: 0405 777 700
---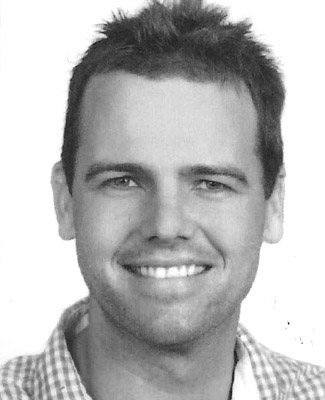 WESTBROOK, Ashley


I am a passionate and enthusiastic individual who wants to help shape and contribute to the local community. I have lived in the Gault ward for over 30 years and want to protect the local heritage of the area. With a family of my own, I want to ensure the Mitcham area and Gault Ward continues to be a great place to live through all stages of life by ensuring that the needs of the residents are aligned to council facilities and services while optimising council costs. Through my work as metropolitan fire fighter and a registered nurse I am committed to helping people in need and I welcome this opportunity to represent your views and ideas at council. I look forward to working with Cnr Rod Moss and representing the Gault residents. ashwest2000@hotmail.com
Contact details:0402 044 495
---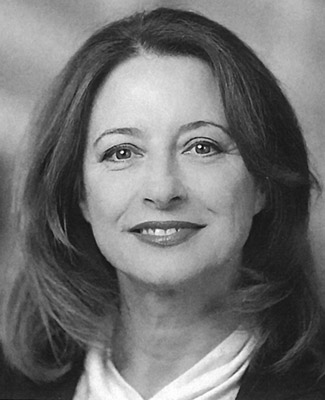 CHENEY, Coralie


As a long-standing resident of Mitcham Council, I have lived in Westbourne Park now for some 30 years and I am passionate about our community and making a difference in our area. I currently hold a senior management role in venue management and previously have worked in philanthropy and volunteered as a board member for various organisations. I nominate for Council with a sound business acumen and understanding of fiscal responsibility whilst improving the core services Council provides. I believe there are many ways our Council can lead the way, in education of our heritage, waste management and sourcing income streams that our next generations can benefit from, whilst reducing the debt Council currently has. I would like to see Council be more streamlined and cohesive, and ask for your vote to maintain this beautiful area we are proud to live and work in. Vote 1 Coralie Cheney
Contact details: 0408 219 120
---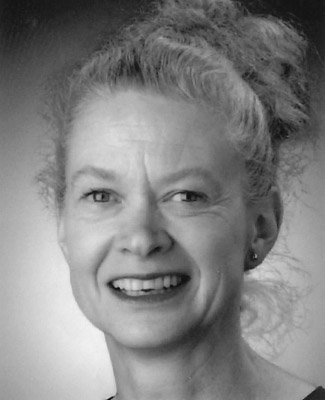 WELLS, Joanna


Joanna will work hard to build a cohesive community through strong and enduring links between residents, community & sporting organisations, business and Council. Focused on excellent planning to meet current and anticipate future needs, she also values our existing built and natural environment. With a focus on safeguarding open space, improved transport options and forging strong bonds between all parts of our community, Joanna is keen to see the Community Hub area adjacent the Mitcham library re-invigorated and improved safety for pedestrians between the library and Aldi. Joanna Wells is a former teacher, now self-employed. She is an active community member campaigning to safeguard our built heritage and keep our precious mature trees. Joanna works actively with the Protect our Heritage Alliance and the Conservation Council of SA. She is an Open Space Volunteer and a committee member of the Mitcham Historical Society. Joanna has no political affiliations. wellsforgault@gmail.com
Contact details: 0403 197 071
---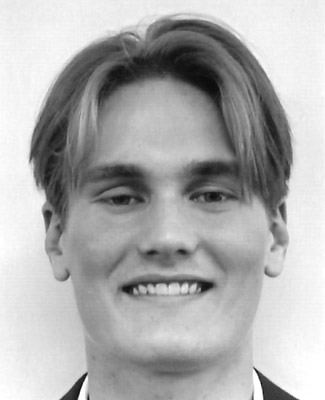 KING, Jack


If elected as a councillor, I would advocate rate cuts. I think it's important in this coronavirus environment that ratepayers' money is spent only on essential requirements. The three R's need to be looked at. I believe that the council should focus on roads, rates and rubbish. I believe in the encouragement of small business, a healthy happy community, encouraging voluntary work, reasonable development and encouraging community participation. The most important current matter is the health and safety of our community. We need to monitor and advise the elderly wherever they are living, in view of the damaging potential shown interstate. South Australia has been fortunate in its management of the virus, yet there is still a long journey ahead. As an organizer of youth events, I believe that we should be encouraging more events in our community halls, giving our youth a sense of community. Jack.kingcouncil@gmail.com
Contact details: 0426 169 344
Aṉangu Pitjantjatjara Yankunytjatjara Executive Board elections 2021
Every three years the Electoral Commission of South Australia conducts elections for the Aṉangu Pitjantjatjara Yankunytjatjara (APY) Executive Board.
When are the next elections?
The elections were scheduled for 2020 but were postponed due to COVID-19.
On 6 August 2020, the Premier announced that the elections would be held during the period 1 May 2021 to 31 August 2021. ECSA is working to determine the exact dates for the elections, and once confirmed they will be published on this page.
What are the electorates?
There are seven electorates within the APY Lands. A male and a female are elected to represent each electorate on the APY Executive Board.
Who can vote?
To vote in the APY Executive Board elections you must be Aṉangu, be 18 years of age or over, and be enrolled (registered to vote) in one of the seven APY electorates.
The easiest way to enrol or update your enrolment is online:
Do I have to vote?
It is not compulsory to vote in the APY Executive Board elections, but all eligible Aṉangu are encouraged to vote or to think about nominating for a position on the Board. The Board makes many important decisions about your Lands, including roads, buildings, mining, and pastoral business. Voting and nominating helps to keep your community strong.
Who can nominate?
Nominating gives you a chance to be a leader of your community.
To nominate you must:
Be Aṉangu


Have your name on the electoral roll within your electorate and live in your electorate


Be at least 18 years of age on polling day


Be a person of good character. You will have to complete a police check and you cannot have been found guilty of a serious offence in the past 10 years.
If you believe you are eligible and want to nominate, you will need to complete a nomination form and a national police check application form.
Details about nominating will be available on this webpage once the election dates are confirmed.
More information
For more information about the elections you can call us on 1300 655 232 (free call) or email us using the contact request form.
For more information about the APY Executive Board, visit the Anangu Pitjantjatjara Yankunytjatjara website.
The legislation governing the APY Executive Board and elections is the Anangu Pitjantjatjara Yankunytjatjara Land Rights Act 1981.
Our website also has past APY Executive Board election results.
City of Onkaparinga candidate profiles - Mid Coast Ward
Profiles for each of the 18 candidates are in the same order as their names appear on the ballot paper. This information has been provided by the candidates and neither the Returning Officer nor the City of Onkaparinga take responsibility or bear liability for the content contained within.
---
I have always believed in the importance of community and the importance of having a voice within your community. My aim, as councillor for the Onkaparinga Council, is to be a voice for its residents, businesses as well as the wider community. My husband and I, along with our two young children, enjoy the beautiful beaches, parks, nature reserves and country side within the region and are passionate about sharing and promoting what the City of Onkaparinga has to offer. I aim to provide support to the young mothers and growing families within the City of Onkaparinga, as well as addressing such issues as youth unemployment, community safety and to focus on the continual upgrades of community facilities. I look forward to being your representative.
Contact details: kj_raymond@outlook.com
---
Having lived in the Mid Coast Ward for over 10 years, I have seen it develop and grow. I'm passionate about my local area and will best position it to grow into a fertile place for business, arts and communities. As a councillor, I will echo the voice of the local community and champion their best interest to deliver stronger growth opportunities and a better quality of life. I will leverage my professional public service experience to improve growth opportunities for the local industry and the economy. I have a passion for local music and arts and will work hard to facilitate the integration of local businesses and the community. As a father, I will actively encourage a family focussed community along with recreational infrastructure and activities for the benefit of the community. I would be proud to represent the constituents and be a champion for their views and voice.
Contact details: 0455 062 818
---
Shikasta is a lawyer who has lived in Morphett Vale for numerous years. Before commencing employment in the South Australian Government, Shikasta worked in the private sector. Her tertiary and professional qualifications are a Bachelor of Arts (Specialisation: Political Science), Bachelor of Laws, a Graduate Diploma of Legal Practice and she is a Barrister and Solicitor of the Supreme Court of South Australia. Shikasta is actively involved in the local community, where she is a member of a tennis club and attends a gym. Shikasta is the mother of a teenage son who attends a local Catholic school and she has always been involved in his educational and sporting boards and activities. Shikasta will ensure quality and comprehensive council services, support small business, promote sporting clubs and community groups and improve community safety. Shikasta is down-to-earth, approachable and provides solutions and looks forward to advocating for you.
Contact details: 0403 328 989
---
As a resident in the Onkaparinga Council area for 45 years, I understand the issues and am interested in what is happening along our beautiful coastline. I was an inaugural member on the City of Onkaparinga, serving one term as an elected member, following a term on the Happy Valley council. My current work in Community Housing gives me an awareness of the difficulties experienced by some of the residents in our region, with homelessness, domestic violence, aging, youth engagement and poverty. I am very interested in working with support agencies to alleviate some of these issues. I am particularly interested in finding a way to make the Beach Road precinct a more vibrant coastal spot, as it deserves to be. My previous time as an elected member of this council proved that I have a strong voice for those who I represent, and look forward to doing so again.
Contact details: suzannetonkin50@gmail.com
---
As a previous Councillor for 8 years, a safe and healthy community is important. I support Community Playgrounds for our children to use and walking tracks for my family and dog 'Buddy'. Hi. I am 48 and I live in the City of Onkaparinga for 13 years with my lovely wife and three children. I support community projects and these include: Christies Downs, Morton Road Sporting Facilities ($3.1M), Christies Beach Witton Bluff Walk ($5.3M), Reynella Playground Upgrade Grant and Young Streets and improving Seaford Meadows footpaths. I completed studies in Maths, Teaching, Building and Real Estate. Workwise, Rob is self - employed for the last 11 years. I absolutely love assisting community groups and listening and helping constituents. My Community involvement has included numerous Sporting Clubs, Community Radio Fresh FM. I am keen to continue leading the community with a common sense and frugal approach. Thank you for voting.
Contact details: 0404 135 357
---
I have lived in the Onkaparinga Council for over 32 years, 27 years in Seaford and 5 years in McLaren Vale. I am a small business owner and an active, energetic community member. The business I began in 2015 has been seriously affected by the pandemic so I am now moving online in order to re-build. I am a teacher by profession, with a lot of other management experience. I am currently the Secretary of the McLaren Vale Business and Tourism Association and a member of the Economic Development Forum. I have a deep commitment to supporting local businesses, building our local economy and growing tourism. Having raised a family of 3 children on the coast, I love and appreciate the pristine environment of our coast as well as inland environments. I will proudly represent the views and concerns of residents and business owners. Email: arhodesconsulting@gmail.com
Contact details: 0428 329 730
---
Mid Coast Ward has been home to my family for many years. I would be honoured to have the opportunity to represent the interests of our community in which I live with my three daughters and three sons. I work with young people which reminds me every day of the better future I want for our youth and their families. As an active and passionate member of our community. I want to promote a way of thinking involving respectfulness. consultancy, and equality. I will engage our community with meaning and openness. I am an active member of several committees who strive for positive changes in our community. I am running for Council because I want to give back to the community, I call home.
Contact details: Apilot2020@outlook.com
---
A local small business owner with a Diploma in Business Management and resident of the City of Onkaparinga for most of his life Luke Munro will bring a wealth of experience and local knowledge to the Council. Luke, his wife Jasmin and their four children have lived in the Mid Coast area for 15 years. Luke's time serving our country in the Australian Army strengthened his leadership skills and intrenched in him the value of service. If elected Luke intends to push for Rates to remain capped at the LGPI for the foreseeable future to help support struggling families and businesses in our community and wants to push for more engagement with the local business community to help them grow and prosper which in turn will create more jobs for our region, and to deliver key infrastructure upgrades to our sporting clubs and Surf clubs. Email luke.munro@bigpond.com
Contact details: 0400 668 473
---
I have spent most of my life living within the Onkaparinga Council area, have four grown children and two grandchildren, all of whom still live locally. I am committed to Onkaparinga's ongoing development as a great place to live, work and raise a family, where everyone within the community's wellbeing matters. I am passionate about the need for Council to have sustainable, long-term, and big picture plans to continually enhance and build upon that, while at the same time being responsive to the changing needs of the community. With diverse experience in various senior management positions across State Government, the private sector and small business, I will bring those skills to Council and endeavour to ensure that all decisions made are based on community priorities, best practice, and are economically and ethically sound. I look forward to serving the community well. Email coxon.rebecca@hotmail.com
Contact details: coxon.rebecca@hotmail.com
---
'The Mid Coast Matters'. This supplementary election is an unexpected opportunity to get the proven Mid Coast Team back together. Last term, I and others, worked with the community to keep the Mid Coast a great place to live, with coastal paths, sporting clubs and a plan for the future of the Onkaparinga River Estuary. Being retired, I have the time and experience to be immediately effective in this important role. I have worked in the private and public sectors and have experience from three different Councils. My experience is complimented by degrees in Commerce, Public Management, Systems Thinking and Governance. I love the Mid Coast and want to be part of growing our community and the Council's reputation. I believe I have the skills to ask the right questions and the knowledge to help others or to help them help themselves. For more information, Mob 0400005978 or https://www.facebook.com/MidCoastMatters/JonDeakin
Contact details: jonathan.deakin@bigpond.com
---
The Mid Coast holds special significance in both my personal and professional lives. My family and I live in Noarlunga Downs and own a small business in Port Noarlunga. For the last two years we have be fortunate to have the ability to invest in the community through sponsorships, employment and environmental initiatives. We are fortunate to live among some of the best coastline the world has to offer and I have a strong belief that without it business and residence will suffer. The council needs leadership in order to improve and maintain our local environment. Listening to the community is part of what makes my work life so enjoyable, and what puts me in the perfect position to have an understanding of how the council could potentially help moving forward.
Contact details: 21 Saltfleet St, Port Noarlunga SA 5167
---
As Mid Coast Ward Councillor, my priority is to improve the wellbeing of our community. I will listen to you, and act on your behalf so Council money is spent where the community needs it most. Growth and development are inevitable and can be prosperous, but Council must make development sustainable and inclusive! We need clean and green parks, sufficient sun safe play areas for our children, and social spaces for entertainment for all ages. We need transparent and accessible community consultation about development, and we need to use local businesses to drive the growth and development of our communities. I volunteer with St. Vincent de Paul and see firsthand that community engagement helps people feel safe, supported and connected. As Councillor, I will provide more support for community organisations, venues and local events. Together, we can put the wellbeing of our community first! fb.me/MatthewFosseyCityofOnkaparinga
Contact details: matthewpeterfossey@gmail.com
---
Rima has fought successfully to save Warrawong Wildlife Sanctuary, Old Noarlunga Swing Bridge and Old Noarlunga Church on the Hill. Rima pushed these issues after others gave up hope. Her passions include equality, education, community representation, environment, health, aged care, preserving culture and community infrastructure, transport and public facilities. An ideas person, Rima stands up for what's right. Her current projects are educational signs around waterways, land revegetation and community engagement, involving increased community facilities. Rima, married to Rowan and parenting two young children, acts in the community's best interests. Her peers regard her as friendly, a fighter, and a peacemaker. Interests include photography, piano, design, gardening, netball, problem solving, completing difficult tasks and persistence. Education includes South Australian Certificate of Education (SACE), Certificate IV Business (Financial Services), Certificate IV Financial Services (Conveyancing), Advanced Diploma Conveyancing. Work history involves family law firm 15 years+, Christies Beach, and aged carer. rimamilencommunity@gmail.com
Contact details: 37 Beach Rd, Christies Beach SA 5165
---
I am a proud Onkaparinga resident, having lived here for the past 8 years. I have worked in public education and more recently have been dedicated to protecting the rights of public sector workers. I hold qualifications in both Business Administration and Government. I have a keen interest in ensuring the delivery of services to our community and local businesses. I have attended many Council meetings, chaired Community Forums, been involved in the running of a Resident's Association and the publishing of a local community newsletter. I bring energy and experience to be your voice on Council. I believe the people of the Mid Coast Ward need a strong, dedicated and committed representative. As your Ward Councillor, I will focus on creating safer neighbourhoods, improving local roads and providing better public facilities. I will be focused and dedicated to the interests of the residents of the Mid Coast Ward.
Contact details: 0438 476 068
---
It has been my pleasure to work with the community over the past few years; eight of those as a local councillor. I am a long term resident and attended Christies Beach High School and Flinders University and one of the many positives I have experienced is the community spirit. I am a strong advocate for the community to have a healthy and enjoyable lifestyle through easy access to parks, recreation areas, amenities and services. This is an area I feel the council has the greatest influence. I am a board member of Christie Downs Community House, on the committee of Elizabeth House Advisory Group, and a committee member for both Onkaparinga Healthy Cities and Onkaparinga Dementia Friendly Alliance. In the wider community I am an area coordinator for Neighbourhood Watch, secretary for The Smith Family View Club, and on the No Australian Dies from Bowel Cancer consumer advisory group.
Contact details: 26 Kyeema Ave, Morphett Vale SA 5162
---
I am a person who cares about the community and the environment. And would like to represent the communities concerns and issues as your councillor for the Mid Coast Ward. My personal history:- In 1977, I and my wife and two daughters left Liverpool England to settle in South Australia. For most of the time since, we have lived in the Onkaparinga Council areas. My trade was as a carpenter and Joiner/subcontractor. Now retired with time and commitment to be a councillor. Past & Present Community involvement:- Willunga Community Bus Driver. Presently a Conference member of Saint Vincent De Paul for over 21 years at Christies Beach. alanhammondx@gmail.com
Contact details: 0404 936 205
---
Strategic and wise investment is critical for Council now. Diligently balancing the budget between our community's social needs and economic development opportunities that are presented to us is imperative. As an experienced business support manager, I seek your vote with the important community values sought of our Council: integrity, transparency and accountability at heart. Our Council has an important role to play in supporting businesses to stay in our community. We have facilities here to meet their needs now and into the future. The decisions Council makes should be geared towards enabling them to create local jobs - jobs that are needed now more than ever, but that will also be valued into the future. This year has demonstrated, more than ever, that our home and community is our haven. That is why local safety and quality facilities are my key priorities including: local recreational areas and footpaths with essential lighting.
Contact details: 0407 888 661
---
I live, work and play in Mid Coast with Lisa, my wife, and our two kids. If elected, my goals are to represent you on the council, invest in our community's future, create and support local jobs and businesses, protect our environment and ensure accountability. I teach at TAFE SA and created the Noarlunga Automotive Program, an investment for local training and our economy. As Chair of the Australian Education Union TAFE Council, I represent teachers advocating for high-quality training for students. As President of Southern Vales Archery Club, I work with the members to increase participation of sport in our Community from club to world champions, including my world record. To protect our environment, I always advocate including sustainable practices including urban greening and green technologies in all council project decisions. If elected I will ensure that all council decisions have input from our community. More: www.facebook.com/markdibdin
Contact details: 0479 134 437
---
Yorke Peninsula Council candidate profiles - Gum Flat Ward
Profiles for each of the seven candidates are in the same order as their names appear on the ballot paper. This information has been provided by the candidates and neither the Returning Officer nor the Yorke Peninsula Council take responsibility or bear liability for the content contained within.
---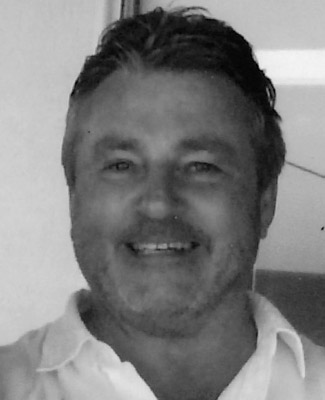 GUNNING, Richard


I have lived in Maitland all my life. I previously served as a councillor on the Central Yorke Peninsula Council; also as Chairman of the Maitland District Hospital. I ceased these positions when all Councils and Hospitals amalgamated. This was due to increasing family and work commitments. I worked in the family business for forty years and now oversee the company, Gunning Automotive Group. Customer contact has made me very aware of what ratepayers would like to see happen moving forward. As the father of four, now adult sons, I have always been interested, involved and sponsored many sporting groups Peninsula wide. I will continue to live locally. I am passionate about future development and subsequent growth of the tourism, business and rural sectors. I now have the time and desire to give and to work for the wider community of Yorke Peninsula.
Contact details: 0408 322 671
---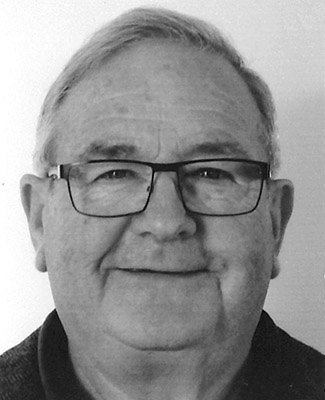 CLERKE, Trevor Noel


I am a retired Electrical Foreman (ETSA) and ASC Supervisor. Born 1949, married with four children, eight grandchildren and a rehomed greyhound. I lived and worked around Port Adelaide most of my life until we moved to Port Vincent 11 years ago, having built our home in 1992. My community committee involvements included sports groups, car clubs, now serving as the Port Vincent RSL Sub-Branch (Secretary) and am a Justice of the Peace. My aim is to advance Port Vincent, Yorke Peninsula and all of the YPC area by working closely with members of all communities and Council.
Contact details: 0422 162 204
---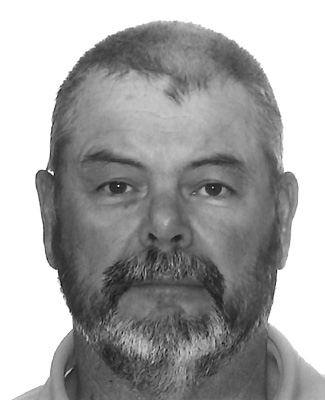 BROWN, Stephen Keith


Having Lived on Yorke Peninsula all of my life and Farm the land here I have a vested interest for all who reside or visit here. I Farm at Rogues Gully with my wife Sue and we have 3 adult Daughters. Sport has played a large role in my life and I have been honoured with life memberships of YP Cricket Association, YP Football League, Ardrossan Cricket Club and SA Country Carnival Cricket Association. I sit on SACA county committee, YPC Zone President since 1998 and went from VP to President of the SACCCA in 2009. With my involvement especially with sport I have had the opportunity to have travelled the Council area regularly. I would like to become a councillor to enable me to have input into making decisions and work toward the Council Area becoming a better place for people to live in and Visitors to travel to.
Contact details: 0409 090 589
---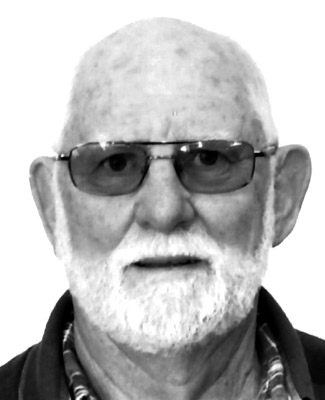 HIGGINS, Brian


I have a military background of 20 years service. My wife and I moved to the Yorke Peninsula 7 years ago, deciding to make Minlaton our home. I was impressed by the area and the welcome given to us by the community. I am now Team Leader of Leisure Options Woodshed which involves helping the clients with projects for themselves, family and friends. I find this very satisfying and it helps to get me involved with assisting other's in the community, such as Girl Guides, Senior Citizens, Minda and the Minlaton Museum. I volunteered at the air show for the Harry Butler Celebration, am a Life Member of RSL and Foundation President of Probus YP. I have willingly donated my time and/or handmade wooden items to many community organisations. If elected I will do my best to represent fairly the area that I am proud to call my home.
Contact details: 0429 023 464
---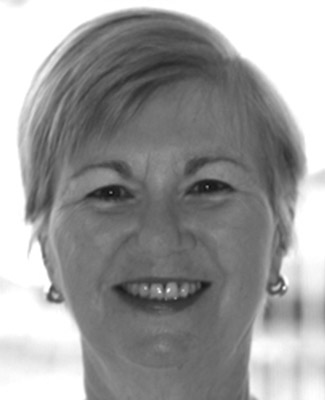 LAMBERT, Vivienne


From my professional and life experience I know that listening to the community is a key factor in making decisions on your behalf. If elected, I'll draw on community knowledge as well as my wide experience as a strategic Senior Manager and Board Director. I bring expertise in the fields of communications, leadership and stakeholder engagement over 35 years working in a range of organisations including global corporations, government, planning and development, media, and community services. Originally from SA's mid-north I have a big picture view from living and working across Australia, while valuing the sense of well-being and quality of life that cohesive and supportive communities generate. In 2008 I chose to make Yorke Peninsula my home. My interests are economic development and sustainable use of resources, community safety and well-being, the natural environment, equitable access to services, accountability, and positive outcomes for the community.
Contact details: 0417 084 475
---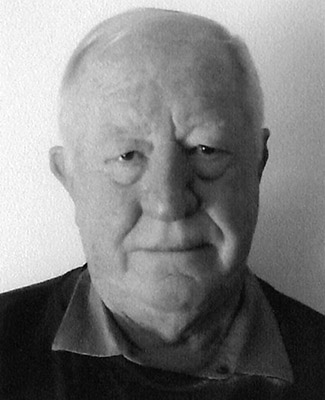 HEADON, Alan John


Retired Police Sergeant, Post Office Licencee, Council Authorised Officer/General Inspector. I have served as a Ward Councillor for Mount Remarkable and Yorke Peninsula Councils. I have been a Committee member on many community and workplace committees and associations. I Chaired the YPC Access Advisory Committee and the 2018 Yorke Peninsula Art Exhibition Working Party. I have no vested commercial interest or affilliation with any minority or political group and it is my aim to build on what we already enjoy on the Peninsula. I'm a strong advocate for mental health and community health issues, particularly during this current health crisis with which we are faced. I'm also a passionate advocate for sustainable waste management and recycling and efficient environmental practises in land management. My policy is the need to work as a cohesive unit with Council staff, elected members and the wider community to achieve all our goals.
Contact details: 0428 678 839
---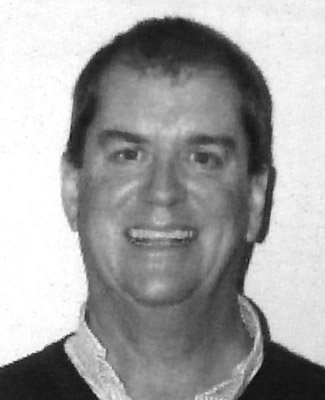 MURDOCK, Michael John


Born in Minlaton, I have lived on SYP all my life. I am married to Alison we have three adult children. Two of whom live in the council area. I am a very approachable person, always happy to have a chat. For the last 30 years I have owned and run two car Dealerships at Minlaton and Yorketown. While running a small business and employing staff I have learnt to be a good listener. I also have vast experience dealing with the community along with corporates, banks and financial institutions. We need people to 'live, work and play' in our council area. I will promote facilities to encourage this. I understand there are a wide range of issues that affect retirees, young families and visitors. To me, investigating the cost benefit of any proposal will be a priority, this will ensure the best outcome.
Contact details: mj@murdockmotors.com.au
---
City of Unley candidate profiles - Parkside Ward
Profiles for each of the six candidates are in the same order as their names appear on the ballot paper. This information has been provided by the candidates and neither the Returning Officer nor the City of Unley take responsibility or bear liability for the content contained within.
---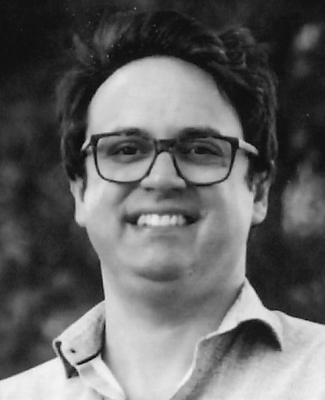 DABROWSKI, Rob


A local resident in Parkside, who also lives in your Ward, I'm running in this election to ensure that we continue to enjoy our green, shady and 'cool' suburbs; a community where over-development is averted, local history and heritage is maintained and acknowledged, and where responsible and proactive waste management exists. I aim to address traffic problems and advocate for equitable funds for our Ward, coupled with downward pressure on rates; ensuring attention is given to footpaths, roads and nurturing our loved and enjoyed open spaces, preserving our village atmosphere and growing our communal facilities. My experience working across government and with the community has developed my understanding of local issues, with recent events demonstrating the importance of communities and our local businesses being connected to and supporting one another. I will represent your interests to the best of my ability, striving for a diverse, inclusive and accessible City.
Contact details: 0477 228 844
---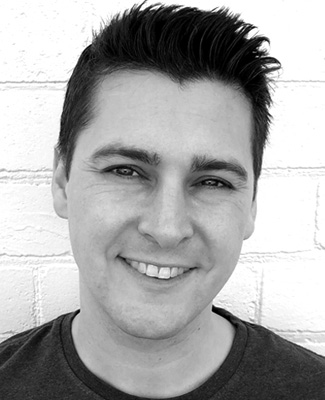 JACOBS, Brent


I'm a proud resident of the Parkside ward. It's an amazing place to live! It's where I was raised and schooled, right through from reception to year 12 ('01). The vibrant streets, the local businesses and the people are inspiring. I'd like to be your voice to drive and achieve great outcomes for our community. I'm friendly, well-educated and inclusive. I think big and I listen to all ideas. I'm passionate about: Safe streets to drive, ride and walk. Fun and creative spaces for kids to play during family time. Maintaining and improving the character and charm of the area. Flourishing environments and beautiful public spaces. Effective services and amenities for all ages and stages of life. Supported community groups and local businesses. Improving communication between locals and council and keeping within budget constraints. Learn more about me and get in touch at www.brentforunley.com
Contact details: brentforunley@gmail.com
---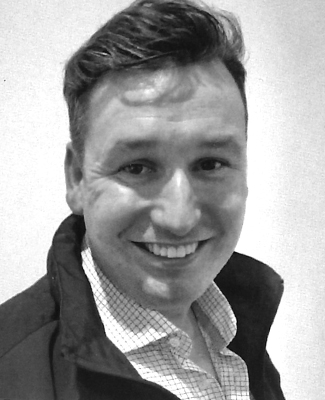 HARRISON, Ryan


Ryan Harrison has had experience in a small business. Since 2010 Ryan has been the Responsible Manager for an Australian Credit licence. He has experience in glass manufacturing working as a Line Leader and as a Health Safety Representative. Ryan's family has lived in the Parkside area since the 1940s. He attended local schools. Currently he lives with his wife and young son in the Unley area and supports the Sturt football club. Ryan was an Army Reservist. He served as an infantry soldier and graduated from Royal Military College Duntroon in 2001. Ryan served in 9 Combat Support Services Battalion at Warradale and Norforce Darwin. Ryan has a passion for sustainability. He seeks to increase Council services and to improve public areas to promote greater community participation. Ryan Harrison is a voice for honest representation. Email: ryan@ryanrossharrison.com
Contact details: 0404 910 000
---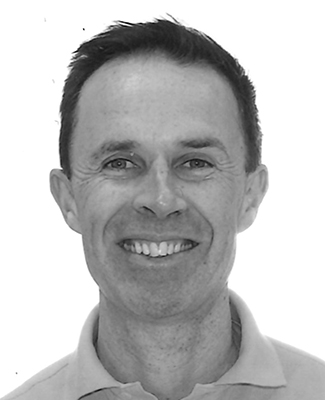 DOYLE, Luke
As a resident of Parkside for the past 13 years, I am proud of the welcoming, diverse, friendly community we live in. I am married and we have recently become parents for the first time and love living in this community. I am a physiotherapist, and have previously run my own small business for over 10 years. If elected to Council, I am committed to making our footpaths safer for prams, wheelchairs and pedestrians. This is so important to residents of all ages in terms of increasing physical activity, mobility and preventing falls. I will work hard to keep council rates low, without compromising on the amenities and services we enjoy. I aim to protect and enhance playgrounds and parks for all residents including those with children and dogs. I cycle to work daily and am committed to improving the current cycle network. Email lukedoyleforparkside@gmail.com
Contact details: 0466 412 772
---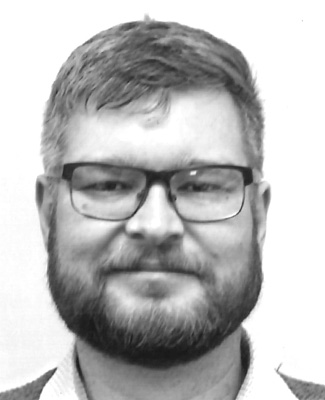 SMOLUCHA, Luke


I am passionate about our community and making it even better. I know that what matters for each member of the community is to have a voice and enjoy clean and safe streets. Having degrees in Law and Politics and being a small business owner, I am very committed to responsible fiscal stewardship, especially in these difficult times. Having served on Unley Council, 2014-2018, I know how the Council operates and how to get things done. I have always supported to limit any increase in rates to CPI+1 percent, despite other's calls to go higher. I am committed to a rate freeze until the economy recovers. Its time Council starts planning long term, invest in projects that deliver savings and make our community more sustainable, like solar with batteries for all Council buildings, capturing and reusing more stormwater. I ask for support to be your voice.
Contact details: 0422 669 253
---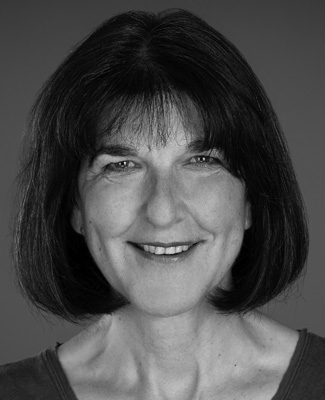 BONHAM, Jennifer


I've lived in the City of Unley for the best part of 40 years and I know Parkside well. I'm passionate about working for our community and have previously served on the Unley Development Assessment Panel. Currently, I'm Chair of the Council-initiated Unley Bicycle User Group. I am employed in the University sector and have worked as a consultant for local government on community, infrastructure and transport projects. I see Parkside regenerating with new, diverse families enriching our community. But Parkside is also under redevelopment pressure and broader challenges. As your representative, I'm committed to: ensuring redevelopment is human-scale and sympathetic to Parkside's character; championing Unley's leadership in addressing climate change and creating resilient communities; maintaining and creatively expanding our high quality green-spaces and promoting active travel; listening to and keeping residents informed; fostering responsive services that meet diverse, changing community needs; ensuring financial responsibility. Facebook, www.engagingunley.net
Contact details: jennb3017@gmail.com
---